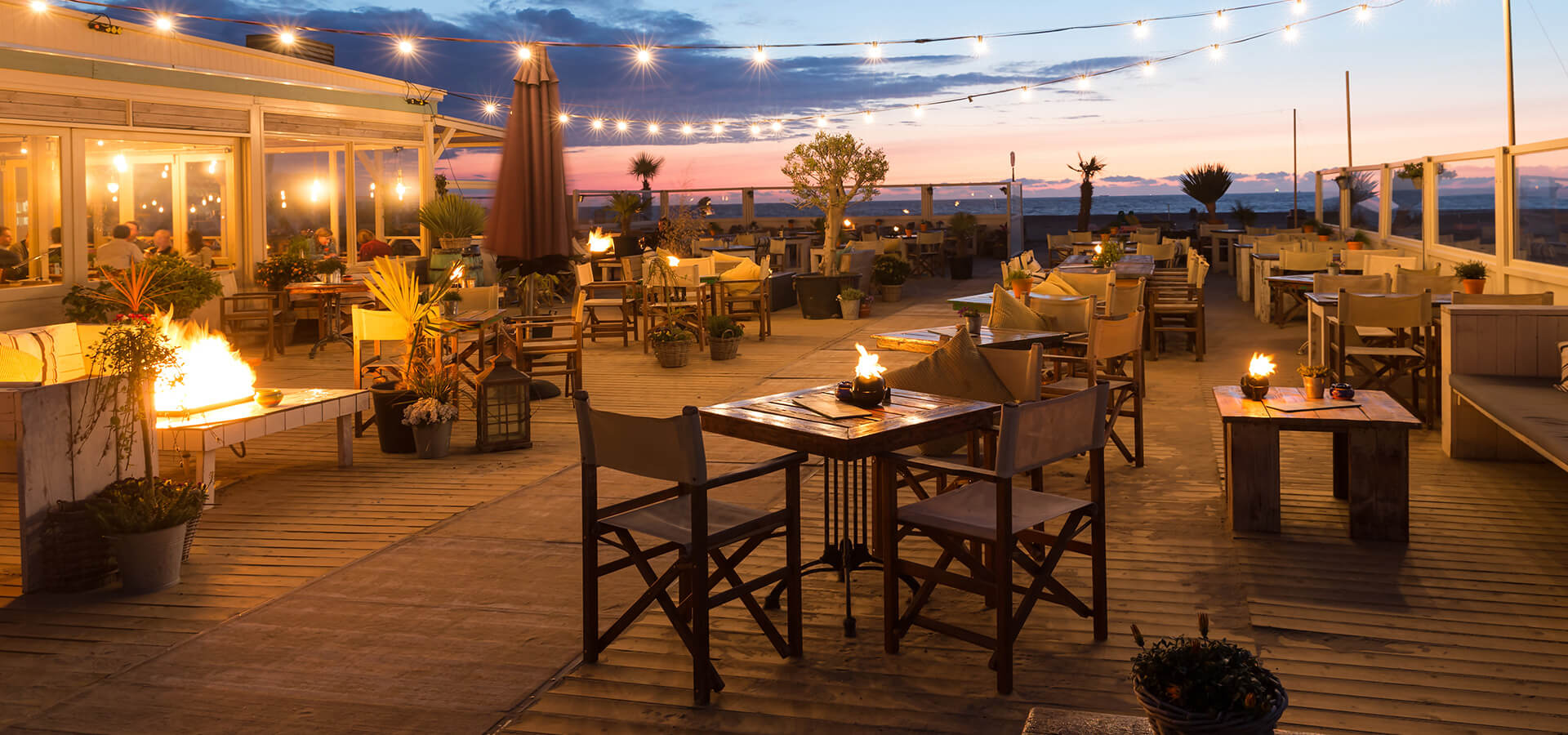 Organising an open air event
Aimed at hotels, caterers, event venues, restaurants, convention centres, sports & country clubs.
The best outdoor events have to be planned carefully in advance to give the guests a truly unique and unforgettable experience, made complete by a fabulous buffet.
A stunning sunset, palm trees, the sound of the waves gently lapping at the shore — the perfect setting for your unique event.
Browse plates and dishes, shapes and colours now to be inspired.