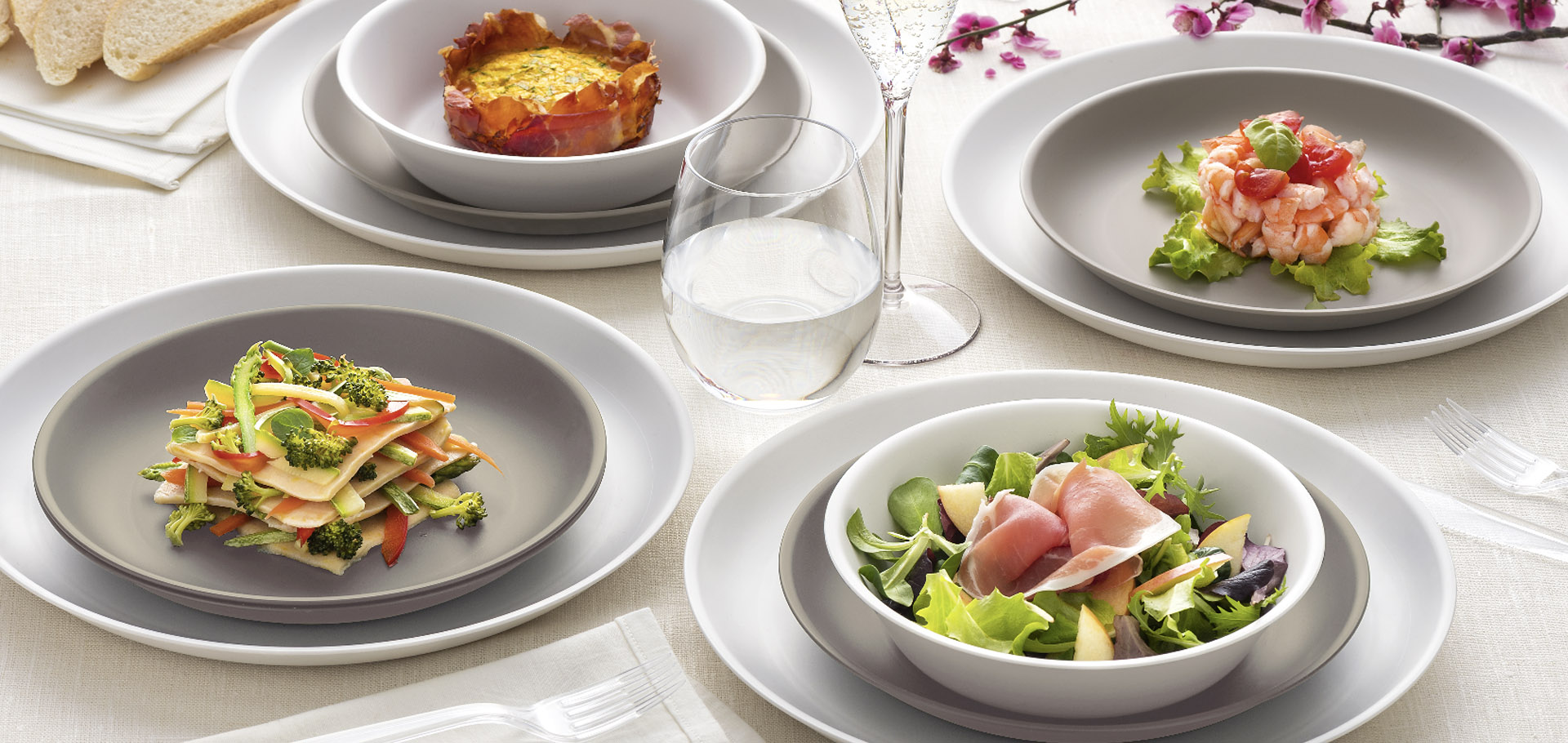 Mineral
The Mineral range is born from the union between a high performance polymer such as polypropylene and food grade micronized talc, a mineral that allows to reduce the consumption of raw materials from fossil sources and, at the same time, increase the toughness and resistance of the product.
Composed of different shapes and colors, these products can be appreciated especially for their absolute safety to food contact, unbreakability and extreme practicality of use, while maintaining a price positioning among the lowest in the category.
Picnics, barbecues, commercial and collective catering or food truck catering, the Mineral range is the perfect fit wherever practicality and safety are needed, especially where there is a child.