Don't worry, Drink Safe!
An outdoor toast, a party at a club, a village fête... these are just some of the situations for which GOLDPLAST products are the ideal choice.

The GOLDPLAST product range ensures your open door events remain perfectly safe. Our high quality, well-designed products meet the style and practicality requirements of the most discerning professionals and consumers, for maximum safety, guaranteed.
GOLDPLAST'S Drink Safe line and polypropylene cocktail and ice glasses are shatterproof, 100% recyclable and completely BPA Free.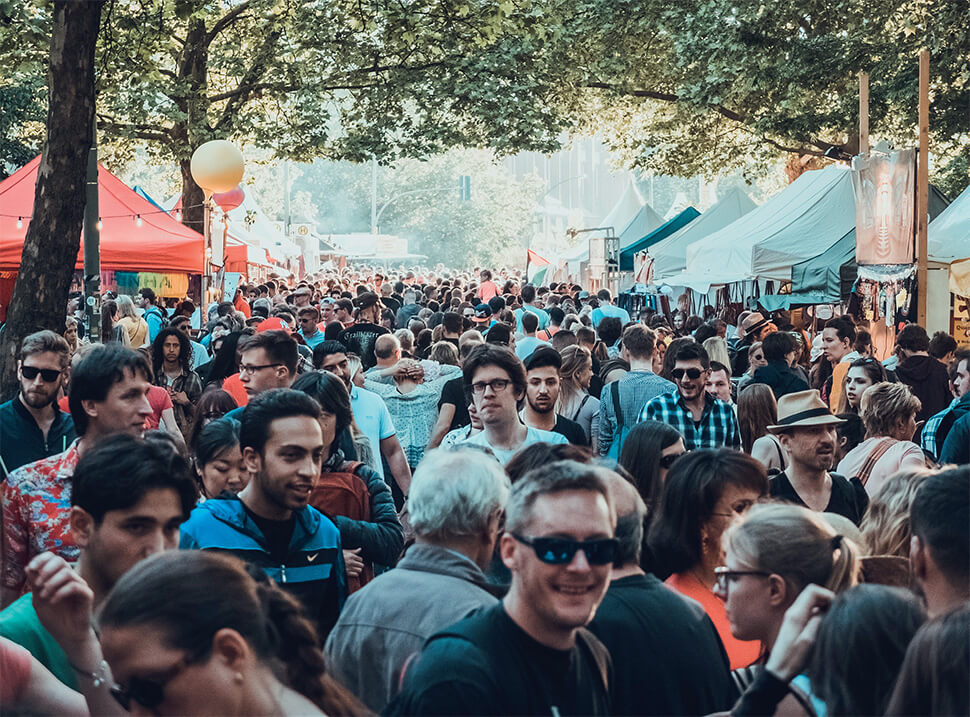 Anti-glass regulations
The last twenty years have seen an increase in regulations concerning noise pollution and safety in public spaces. In Italy, the sector is regulated at national level by "Law no. 447 of 26 October 1995".
Many municipalities issued temporary orders, limited to "holding temporary events in public places" that specifically prohibit the sale of drinks in glass containers, as well as the use of glasses for alcohol and non-alcoholic beverages.
FIND OUT MORE
The solution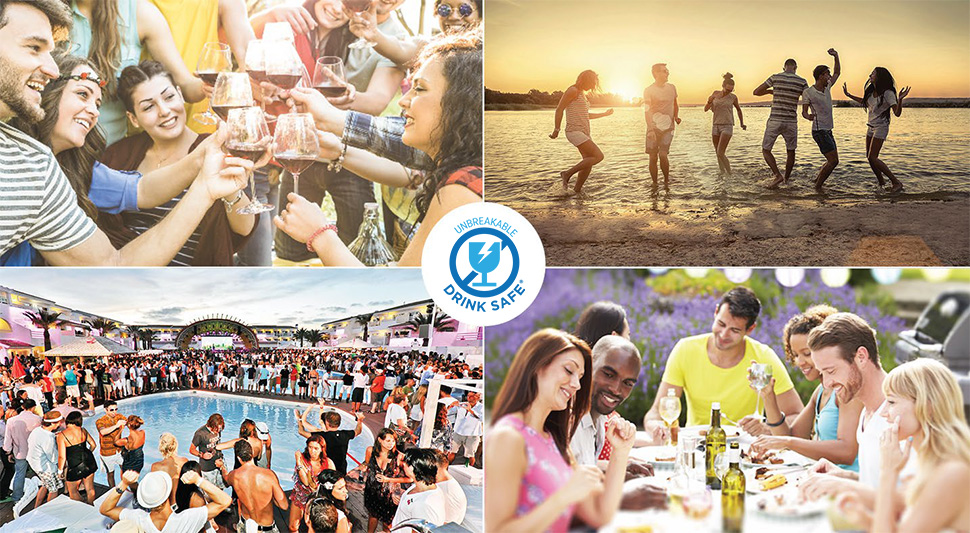 GOLDPLAST products provide industry professionals with a safe solution that complies with the very latest applicable legislation, particularly in view of the ban on the use of glass in the sale of alcoholic and non-alcoholic beverages.

Thanks to the GOLDPLAST product range, whether you're organising an outdoor party, a poolside celebration or filling the outside space of a chic city centre venue, you can combine product safety and stylish design, all in line with the strictest visual and practical requirements of both professionals and the most discerning consumers.

And guaranteed safety means double the fun.
Drink Safe, for double the fun!

Get in touch with your regional representative to find out more, or simply contact us!
Enjoy Double in EN could be interpreted as suggesting people drink twice as much alcohol, so I've suggested a slightly ammended version here
REQUEST INFORMATION
Discover our Drink Safe and Cocktail lines