News
Place your important moments in good hands with Goldplast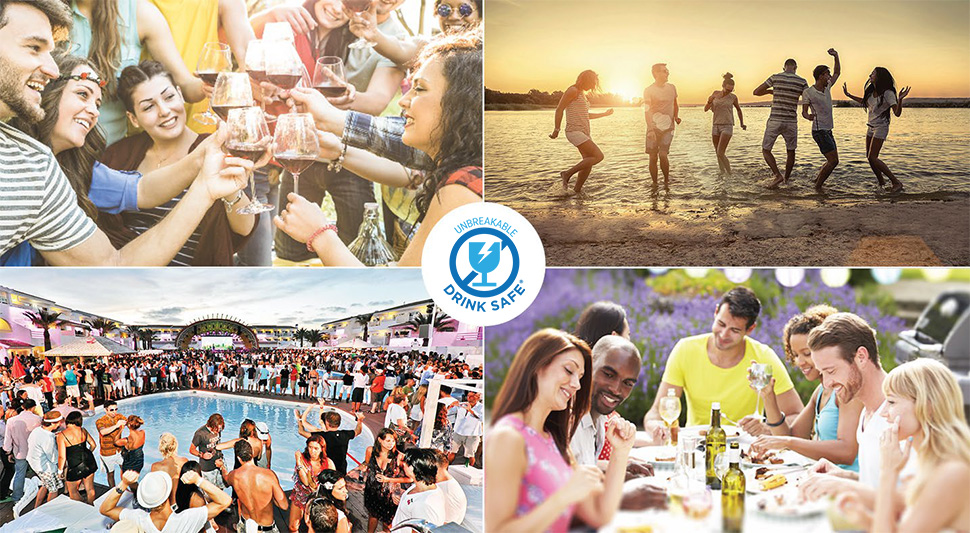 Over the last twenty years, urban safety standards have become increasingly strict, with an impact on food and beverage delivery in public places.
Goldplast products provide industry professionals with a safe solution that complies with the very latest applicable legislation, particularly in view of the ban on the use of glass in the sale of alcoholic and non-alcoholic beverages.

Thanks to the Goldplast product range, whether you're organising an outdoor party, a poolside celebration or filling the outside space of a chic city centre venue, you can combine product safety and stylish design, all in line with the strictest visual and practical requirements of both professionals and the most discerning consumers.

And guaranteed safety means double the fun.
Don't Worry, Drink Safe!

In Italy, the sector is regulated at national level by "Law no. 447 of 26 October 1995". In an attempt to provide further tools for town councils, the legislator approved Legislative Decree No. 14/2017, the so-called Safety Decree, converted into law No.48/2017 and Article 54 of Legislative Decree No. 267/2000, and introducing new developments in urban safety that may affect the provision of food and drink in their various forms by bars.
Many municipalities issued temporary orders, limited to "holding temporary events in public places" that specifically prohibit the sale of drinks in glass containers, as well as the use of glasses for alcohol and non-alcoholic beverages.
Our partners are our passion, and for that reason, responsibility and awareness abound in each and every decision we make. With this in mind, we have created a document to provide further information on anti-glass legislation in Italian municipalities.
For more information download the document or visit the dedicated webpage.