News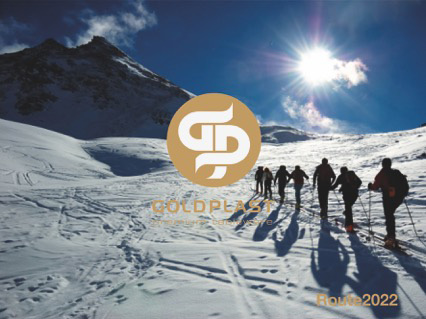 This week, at the Annual Investors' Meeting, GoldPlast group has announced its long term ambition and growth strategy plans, Route2022.
GoldPlast group's ambition is to to be the first choice of end users and of its partners, in international markets, for elegant and designed, disposable and re-usable, unique table setting, by bringing together superior innovation, competitive and reliable customer service, continuous improvement, acting responsibly, with people capable to generate trust and passionate of success.
To fulfil this ambition, GoldPlast formulated the Route2022 strategy for the period 2016-2022. The key words are first choice, international markets, uniqueness, superior innovation, trust and passion for success.
Domenico Zaccone, Chairman and CEO of GoldPlast group, commented: "GoldPlast is a company constantly evolving. Over the years it has grown and has been able to establish itself as an excellent example of Made in Italy in Italy and in the world, leveraging on high quality, unique design, wide and elegant collections, creation of tailor made solution and attention to environment. On these solid bases today the company can identify ambitious goals like doubling its revenues within 2022"
Gold Plast
Since more than thirty years, Gold Plast is leader in designing, creating, producing and distributing high-quality table accessories addressed to the most demanding food professionals and consumers. The company works in all the four segments: finger food, table ware, durable drink safe and disposable cutlery. The Gold Plast brand is a balanced mix of strategic ingredients - technology, research, design, quality, attention to detail, range diversity - which make it a symbol of innovation. Sold in 39 Countries worldwide, Gold Plast products are the expression of Italian creativity and Europe-wide production capacity.