News
Gold Plast launches the new line of blown glasses in Tritan®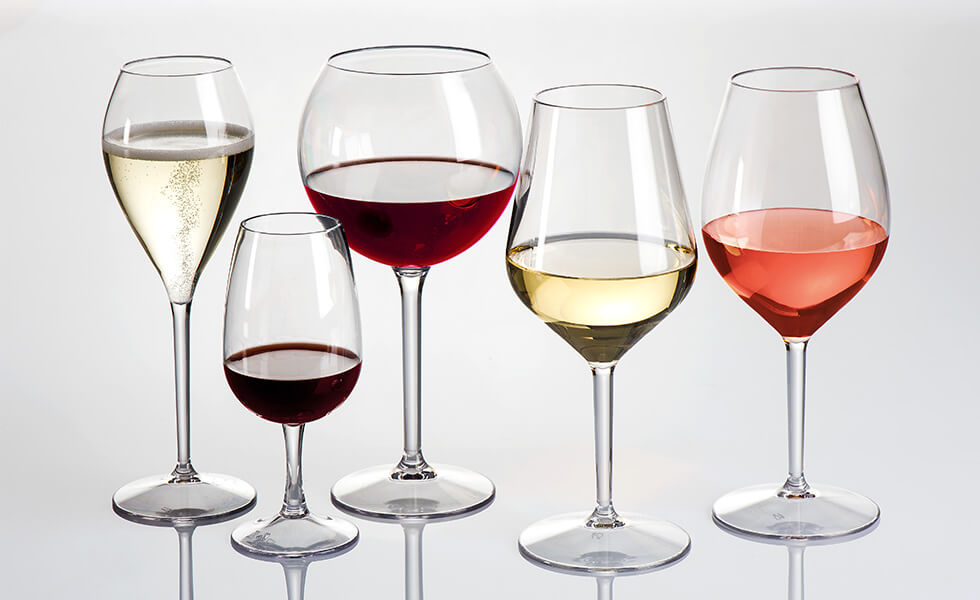 GOLDPLAST presents its new line of blown stem glasses in Tritan®, a patented high-tech polymer. Shaped like classic wine glasses, these goblets come from the perfect combination of an innovative material like Tritan® with a millennial technology like blow moulding.
The line offers six different glasses for all kind of usage: red or white wine, still or sparkling, cocktails and spirits. The range is completed by a water glass and a jug.
Light and shatterproof, with an accurate design, the blown glasses are the answer to the new food trends which ask for elegant solutions and easy-to-use as well.
The new blown glasses won't cloud or crack and are dishwasher safe up to 300 washing cycles, and are perfect for formal dinners or lunches with friends and family. That's why they will amaze and seduce both food industry professionals and consumers.
Not only beautiful, the GOLDPLAST blown glasses are also safe: 100% BPA free and recyclable, they don't change their peculiarities or loose transparency after the contact with wine or other beverage and grant high performances in every condition.
Blown glasses are part of the GOLDPLAST DrinkSafe® Collection which features a full range of items: transparent and coloured tumblers, beer stein, cups and pitchers.